When renown floral architect Mylo Lopez received a call from a friend in Russia asking for help as they were preparing to flee the country due to the war, she knew that there were more families like them in need. They were ordered to join a war against Ukraine and if denied to do so, would be exiled or tortured, so they decided to flee as they couldn't imagine killing friends they had in Ukraine. For Mylo, the situation hit home as she lived and taught in Russia and Ukraine for 3 years and saw it as an opportunity to take action. She called on more hospitality industry leaders and partners to join the cause and the nonprofit Tierra a Tierra, better known as Land to Land, was born. In February of 2023, Land to Land was officially launched with a beautiful event full of refugee stories, community members and outstanding floral design by Mylofleur. With help from NV Grow, Land to Land is growing and reaching more families in order to increase the impact.
The organization Land to Land focuses on helping refugees from war torn countries, including Russians, Ukrainians, Syrians and more, have a safe transition to a new home by providing crucial information, guidance, and services like food, shelter and travel assistance. With more than 8 million Ukrainians and Russians escaping their countries due to the war, according to UNHCR, the non-profit works on assisting as many refugees as possible and showing the impact Vegas can have on the global crisis. Land to Land will also be partnering with MyloFleur, a floral design company owned by Mylo, to provide refugees the opportunity to work in the hospitality industry.
The story behind the founder & her booming floral architect business, Mylofleur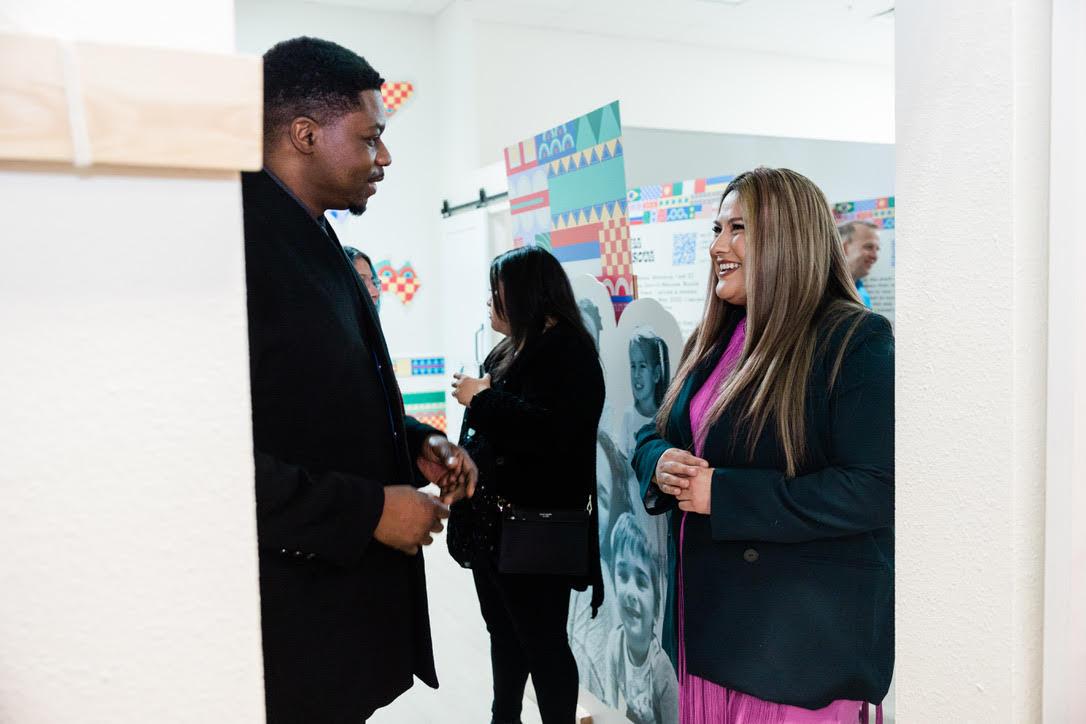 The woman behind Land to Land and Mylofleur is a true example of hard work and dedication. Mylo Lopez, owner of Mylofleur and founder of the non-profit Land to Land, would help her mom clean after floral designers at MGM Mirage events to pay for architecture school. With big dreams and a keen eye, she networked with industry leaders as they would organize the events and through perseverance and opportunity, she soon became their florist.
She then created Mylofelur, a biophilic floral production design company based in Las Vegas that operates around the world, specializing in fresh floral and plant art installations, creating divergence and transforming spaces in special and private events including music entertainment venues, high end weddings, bohemian elopement designs, fashion & corporate events and more.
Now with 20 years of experience with clients like the Grammys, Imagine Dragons, Usher, Anita Baker, Missy Eliott, Bitcoin, Facebook, Twitter and more, Mylofleur elevates your idea and brings it to life, creating a unique space that shows that anything is possible. Now receiving marketing assistance from NV Grow and funding through NVenture Fund, Mylofleur and Land to Land are booming and are only going up from here. You can find the news story aired, below.
***All pictures are credit to McKenzie Taylor from Cactus Collective